Join Us and Help!
Signature Campaign for Dismantling the 185 m High Wind Turbine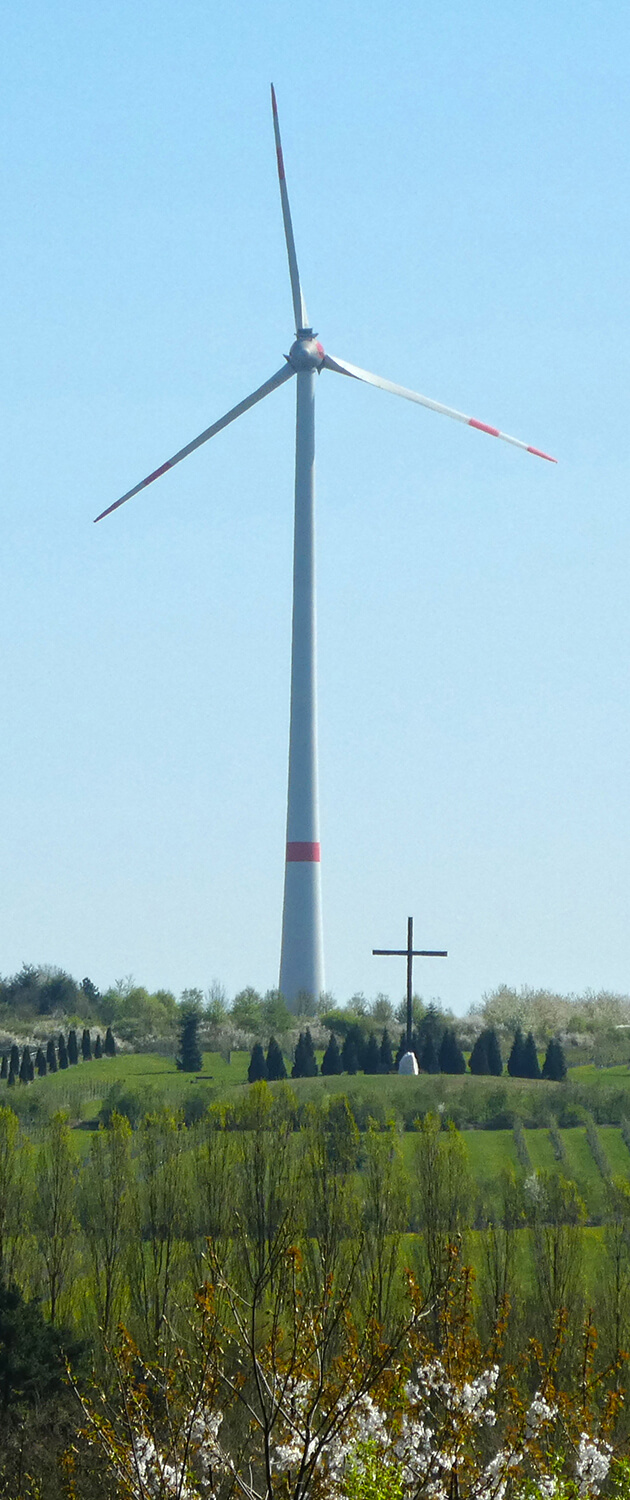 Directly bordering the land of the International Gabriele Foundations, a 185 m high wind turbine was erected in 2014 with an illegally granted permit by the Administrative District Office of Würzburg. In 2015, the Administrative Court of Würzburg rescinded this permit and declared it illegal. This decision is legally binding. Nevertheless, the wind turbine still stands and is constantly running on an idling motor.
We want this illegal construction finally removed. Meanwhile, we have learned that there are even attempts to again grant a permit for this illegal wind generator and put it into operation, before the legality of this permit renewal can be reviewed by independent courts. This renewed permit is supposed to be granted now, when particularly many birds and bats are flying and would be threatened with death by the wind turbine.
This Must Not Happen!
Directly in the surroundings of the wind turbine is the connective biotope system of the International Gabriele Foundations, in which an above-average diversity of bird and bat species is found. The strongly protected red kite also has its habitat here. Should this power-generating facility become operational, it would result in the irresponsible killing of many species, including protected species. Therefore:
Support our efforts with your signature, so that this wind power generator is finally taken down and no new permit is granted.